UBS, Switzerland's Biggest Bank, Offers Cryptocurrency Investing Alternatives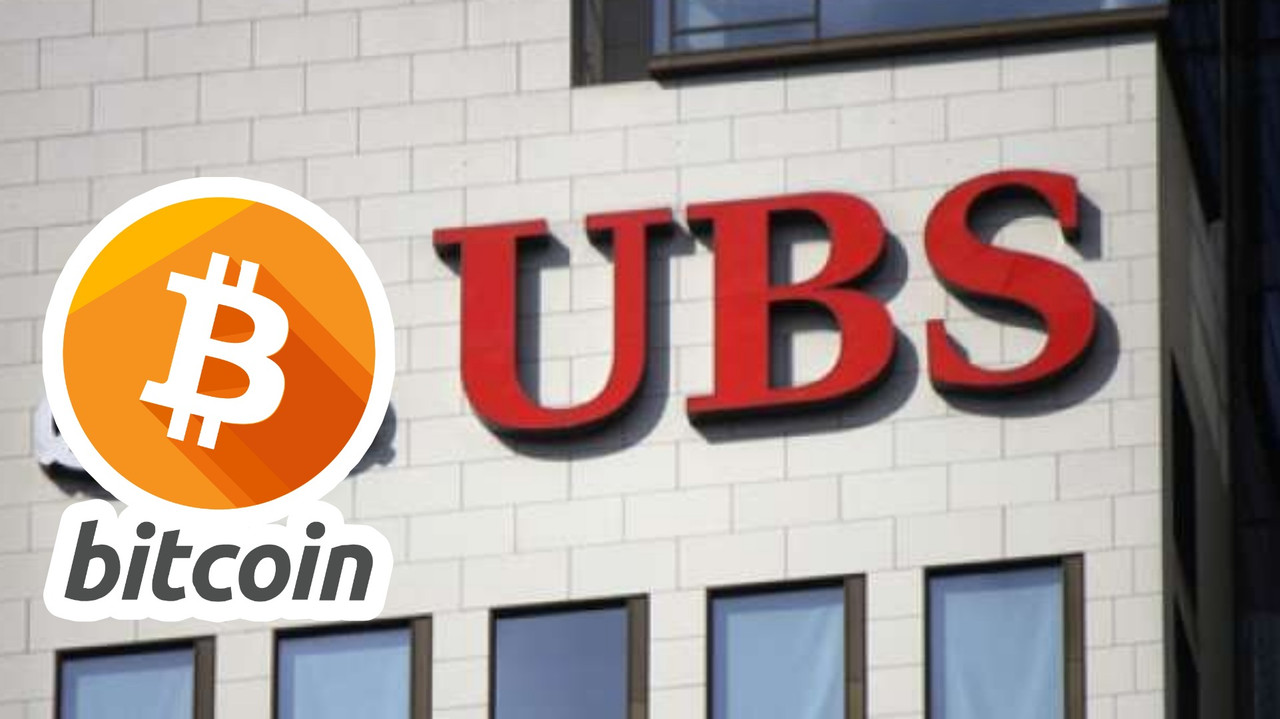 UBS, Switzerland's largest bank, has proposed various investment alternatives for clients looking to obtain exposure to crypto assets while avoiding the risk of directly investing in bitcoin, ether, or other cryptocurrencies. The UBS analysts added, "There are many basic ways investors might tap this potential while avoiding the extreme volatility and regulatory hazards of holding bitcoin or competing cryptos."
Crypto Investing Advice from UBS
Last week, the UBS Global Wealth Management team released a research report on alternate strategies to holding cryptocurrencies directly
"Direct exposure to cryptos is highly speculative," according to UBS analysts lead by Chief Investment Officer Mark Haefele. They believe bitcoin's recent decline from a record high in November of last year has "undermined two of the asset class's most prominent defenses."
"The first is that it provides an effective form of diversification from traditional financial assets, such as shares," according to the UBS analysis. Second, it's becoming more difficult to consider cryptos as a type of 'digital gold' that protects against rising inflation."
While emphasizing that direct exposure to crypto assets is highly speculative, UBS analysts stressed that "this does not mean that the technology behind digital assets does not hold promise for investors." They explained:
We believe that a variety of potential uses, ranging from financial services and healthcare to luxury products, might result in a USD 1 trillion boost in global GDP over the next decade.
The UBS analysts stated, "There are five basic ways investors might tap this potential while avoiding the extreme volatility and regulatory risks of holding bitcoin or competing cryptos."
The first method advised by the analysts is to invest in companies that construct the crypto ecosystem's infrastructure, claiming that they will gain from the increased use of distributed ledger technology (DLT) applications.
"The rise of DLT applications will require more hardware to validate network activities, including application-specific integrated circuits (ASICs), application processors, and graphics processing units," according to UBS analysts (GPUs). Other enablers include software developers and data center-related businesses that aid in the infrastructure's development."
Second, according to the UBS analysts:
Platform firms who can embrace DLT-based applications, in our opinion, have an even bigger opportunity.
"We see opportunities from the introduction of new product services and categories, prospective savings from the use of technology, perhaps cheaper costs, and an overall increase in company efficiency as technology is more used over the next 5–10 years," they explained.
"These firms span industries such as internet, fintech, software, IT services, consumer services, and insurance, and can use digital asset technology to provide a wide range of services such as payments, trade finance, custodianship, supply chain management, automation, and consulting," according to the UBS report.
UBS predicted a crypto winter in January, citing expectations of Fed rate hikes and regulation. Widespread bitcoin speculation "invariably" necessitates increased regulatory regulation.