Equities and cryptocurrencies are being shaken by geopolitical risk and Ukraine concerns, with gold surging higher.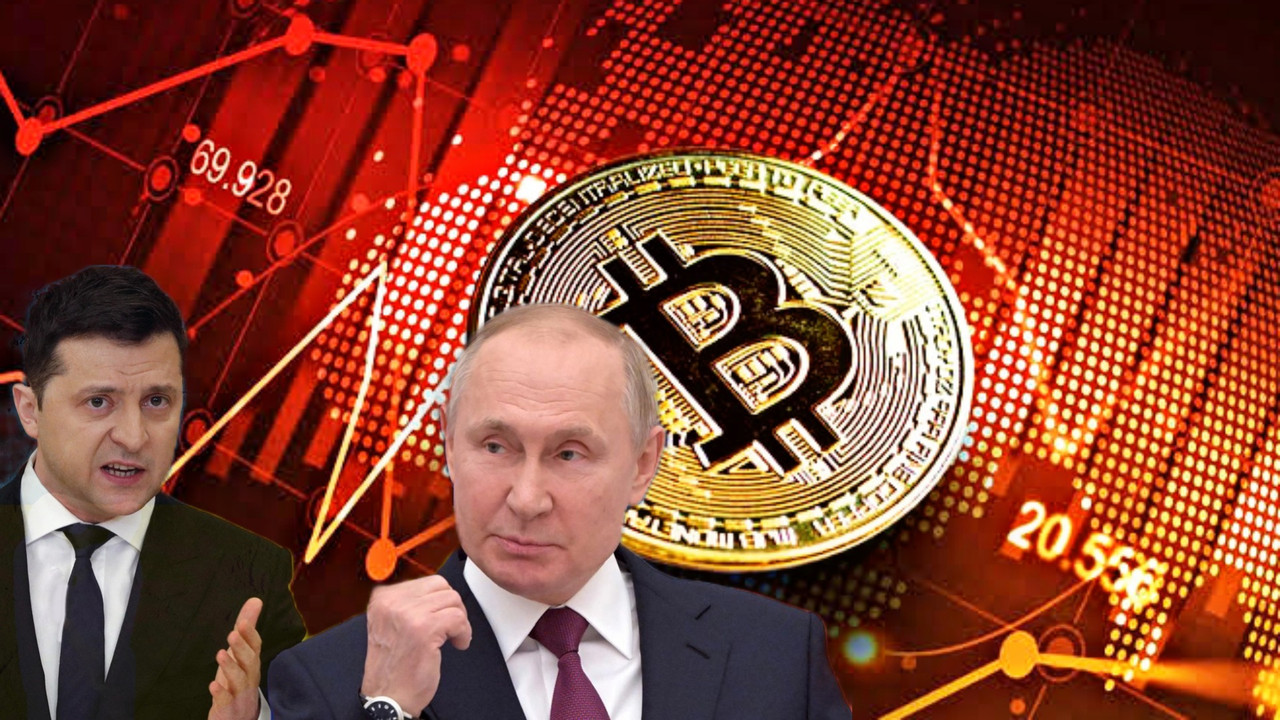 Global markets were jittery on Wednesday after Ukrainian officials announced a state of emergency amid fears of a Russian invasion. During the day's trading sessions, Wall Street's leading indexes sank by more than 4%, while cryptocurrency markets fell by more than 4%. The price of gold, on the other hand, has risen 1.47 percent in the last four days, to $1,925 per ounce.
Global investors are worried about Russia-Ukraine relations, and Wall Street continues to see sell-offs.
While the world continues to remain worried over the ongoing issues between Russia and Ukraine, global markets continued to lose money on Wednesday. Russia is not backing down, according to the US State Department, and Ukraine has declared a state of emergency.
Pentagon spokesman John Kirby told reporters that the Russian military is prepared to advance. "Russian forces are continuing to amass closer to the border, putting themselves in a state of advanced preparation to act and conduct military action in Ukraine at essentially any time now," Kirby said.
The global economy, weaker fiat currencies, and geopolitical tensions are causing fear among investors around the world. "If anything, despite the increasing sanctions, Putin is digging his heels in," Michael James, managing director of investment company Wedbush Securities, told the press on Wednesday. The Wedbush CEO went on to say:
This has heightened concerns about further aggressive steps and the implications for commodities and inflation as a whole.
The leading indexes on Wall Street have suffered huge losses as a result of the tensions between Russia and Ukraine. The Standard & Poor's 500 Index (S&P 500) has fallen to its lowest point in eight months. On Wednesday afternoon, sell-offs resumed in the Nasdaq and the Dow Jones Industrial Average (EST).
By the end of the day, the Nasdaq had plummeted -344 points, the NYSE had dropped -196 points, the Dow had dropped -464 points, and the S&P 500 had plunged to -79 points. During the day, stocks in the information technology (IT) sector fell by 2.6 percent.
As the crypto economy falters, investors seek refuge in gold as the precious metal's value rises.
After some brief volatilit during the day, the 12,798 digital coins in the crypto economy had declined 4.7 percent versus the US dollar by Wednesday evening (EST). The crypto economy has shrunk to $1.71 trillion, with $78 billion in global trade volume, with stablecoins accounting for $50 billion of it.
While bitcoin (BTC) reached a high of $39,231.52 per unit on Wednesday, the leading crypto currency had fallen below $36K by 10:00 p.m. (EST). On Wednesday, Ethereum (ETH) reached a high of $2,752 per unit, but it also fell below $2,500 around 10:00 p.m.
While the stock and cryptocurrency markets have fallen, the price of gold has continued to rise. The price of gold per ounce traded hands for $1,925 at the 10:00 p.m. trading session on Wednesday evening.
Gold was trading at $1,897 an ounce four days ago, down 1.47 percent. The price of gold surged to its highest level ever two days ago in Japan, according to analysts, due to "geopolitical risk and concerns about a falling yen."