Senator Elizabeth Warren of the United States says she is "extremely concerned" that the Federal Reserve will cause an economic downturn. Nothing in Jerome Powell's toolkit, she said, "deals directly with" the reasons behind inflation, not even boosting interest rates.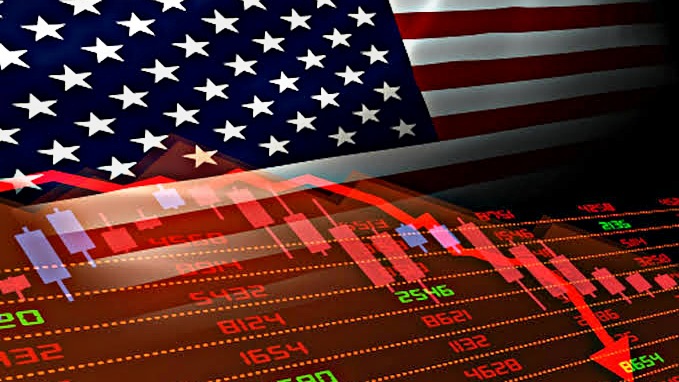 Senator Elizabeth Warren on the Fed Raising Interest Rates and Inflation
During an appearance on CNN's State of the Union Sunday, U.S. Senator Elizabeth Warren (D-Mass.) spoke about inflation and the Federal Reserve hiking interest rates.
She began by making a statement regarding the address delivered by Federal Reserve Chairman Jerome Powell on Friday in Jackson Hole. "While slower GDP, higher interest rates, and a softer labor market will help to reduce inflation, they will also hurt some people and companies. These are the regrettable consequences of lowering inflation. Powell warned that there would be even worse suffering if price stability could not be restored.
The Massachusetts senator remarked, "I want to translate what Jerome Powell just stated." What he meant by "some pain" is the loss of jobs and the closing of small enterprises as a result of rising borrowing costs and interest rates.
Warren emphasized: "I am really worried about this" in response to a query about whether she thinks the Federal Reserve is making a mistake by continuing to raise interest rates.
She continued, "The causes of inflation — things like the fact that Covid is still crippling portions of the global economy, that we still have supply chain kinks, that we still have a war in Ukraine that drives up the cost of energy, and that we still have these massive corporations that are engaging in price gouging."
Specifically, Senator Warren said:
In congressional hearings, when I questioned Jerome Powell about it, he acknowledged that there is nothing in hiking interest rates or in his toolkit that directly addresses those issues.
What's worse than high prices and a booming economy, she continued? There are millions of individuals without jobs and excessive prices. I'm quite concerned that the Fed will push our economy into a recession.
According to a survey conducted by the National Association of Business Economics and released last week, 72% of economists believe the U.S. economy will be in a recession by the middle of next year. According to the National Bureau of Economic Research, 19% of economists polled thought the economy is already in a recession (NBER).
In a different survey conducted by Stifel Financial, 97% of corporate executives, business owners, and investors in private equity in the United States said they thought the country was either now experiencing a recession (18%) or would experience one over the next 18 months (79%).
Elon Musk, the CEO of Tesla, is one of many who thinks the rate of inflation has peaked. Jamie Dimon, CEO of JPMorgan, stated that "something worse" than a recession may be on the horizon.
Tag: us recession,us news,us recession 2022,us economy,recession 2022 us,us recession fears,recesion,us recession 2022 news,is us in recession,is us in a recession,us recession 2022 latest,recession fears in us,is the us in a recession,us,us economic decline,us inflation,us economy shrinks,us economic growth,us economy downturn,us gdp report,u.s recession,recession,recession uk,economy recession,recession 2022 usa,fed recession,recession now
#recession #usrecession #usnews #2022recession #recession2022 #recessionnews #greatrecession #recessionin2022 #economicrecession #us